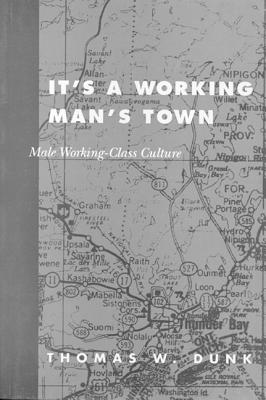 Stock Image
Author Name Dunk, Thomas W.
Title It's a Working Man's Town: Male Working-Class Culture
Binding Soft Cover
Book Condition Very Good
Publisher Canada McGill Queens Univ Pr 1995
ISBN Number 0773513043 / 9780773513044
Seller ID 096215
Some edgewear and creasing of spine, some underlining of text otherwise still a good solid copy. From the publisher:"In an addition to the debate on the nature of contemporary working-class culture, Thomas Dunk examines the ordinary weekend pursuits of working-class males in his home town of Thunder Bay, Ontario. He shows that the function and meaning of gender, ethnicity, popular leisure activities, and common-sense knowledge are intimately linked with the way an individual's experience is structured by class. Dunk begins with a critical review of the principal theoretical problems relating to the study of working-class culture and consciousness, and the classical responses to these problems. He then provides a detailed ethnographic analysis of "the boys" - the male working-class group that is the subject of this study. The author;s acquaintance with this group allows him to use conversations from a series of weekend binges and lob-ball games to connect theory with actual experience. Male working-class culture, Dunk argues, is two-pronged. Working-class men actively construct sets of meanings and values in opposition to what they see as the dominant culture. This resistance, however, involves a celebration of immediate experience and common-sense which limits its critical potential and makes it fertile ground for consumerism, sexism and racism. Male working-class culture therefore, contains both the seeds of a radical response to social inequality and a defensive reaction against alternative social practices and ideas."
Price = 7.91 USD